When the Dalmatian Snuggle Sac arrived I was pleasantly surprised by just how good a quality the item is; it feels very padded and cosy and is a fantastic size! It fits perfectly into my sons toddler bed. The design is just adorable especially with the added tail! I love that it zips up like a sleeping bag; making getting out of bed a bit less easy for him! The reverse side is all one bright red colour.
Read Katie's full review.
Katie Davis
Mummy's Diary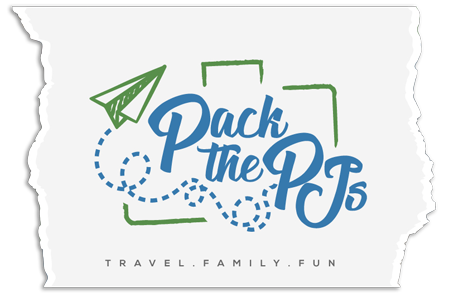 I was amazed. Yes, there on the page were the Toddler Snuggle Sacs that we knew so well. But – hang on – now there are Child-sized ones, Teen-sized ones, and Adult ones too! At last! And there are new designs too
Read Tracey's Snuggle Sacs: Through the Ages!.
Tracey Kifford
Pack the PJs
I found the sacs to be of good quality and Aesthetically pleasing. I currently run a sleep support clinic for children with ASD and I take these along to show families along with your leaflet and the article about Snuggle Sacs and ASD. Some families have appeared interested and said they will look into these however, a lot of the families I support also have financial issues too so do struggle to purchase resources such as these unless they can secure funding. However, I do feel that having one to hand is advantageous as families can touch, feel and see the quality of the product which is often missed when looking at websites and brochures.
Matt Smith
Autism Clinical Co-ordinator
As a mum myself, I know that when you're going away with young children, you want to do everything you can to ensure a good night's sleep. These fleecy sleeping bags are super comfy and warm and the eye-catching designs will get your little ones excited about climbing into bed.
Read Lucy's Couch To Camping in 4 Months: Camping Buyer's Guide.
Lucy
Lucy at Home
We were impressed that the Snuggle Sac came with a carry case. The product was very soft, both inside and out, I could tell from the look and feel that it was high quality. We got the light grey with white stars design, it was stylish and fit in with the theme of our son's bedroom, and he was very excited that he had a 'new blanket'. Packaging ideal, minimal and simple. A simple and easy to use design that didn't need much explanation. The concept is a very good one; I'm surprised there hasn't been a product like this on the market already. We particularly like the feature of being able to insert your own pillow into the headrest section.
Snuggle Sac won the Bizziebaby Bronze Award Winners 2018 Bedtime – Bedding Category. See all the reviews here.
Tim Capp – Edison
Bizzie Baby
"All my grandchildren from teen size to two year old absolutely love their snugglesacs – especially for sleepovers and 'movie' nights. Thank you for excellent service and delivery."
A. Sinclair
Made from 100% cotton these really are perfect for snuggling into and the attention to detail on all the designs make them that extra little bit special. Evelyn loved the bunting on her pony design and its the extra little details kids really pick up on sometimes.
Read the entire Tantrum To Smiles review here.
Jessica Howliston
Tantrum To Smiles
We have tried both Snuggle Sac's, one for my 23 month old who has moved into his own bed and one for my son who is 5 and has sensory processing difficulties, deafness and dyspraxia. Both Snuggle Sac's have gone down a treat for the boys. They both have differing needs, but the Sac's have helped both of them.
My youngest has uses a Gro bag from birth so I needed to find a similar item which would support him when moving to his own bed. I don't feel he is ready for a duvet yet so this sac has been great for the in between time. He has been excited using it on stays in hotel beds as well as at home in his new toddler bed. He likes to feel secure when sleeping and we feel he has this with the sac The sac allows room for movement as well giving him the feeling of security since removing his cot sides.
The sac we have washes and dries quickly and is a lovely blue colour with a star which compliments the rest of his room. The sac is toddler size but has plenty of room for at least a year for him to grow into. Being able to fit his own pillow in the top of the sac is an added bonus for security for him. This certainly helps when staying in hotels as he can pack his own pillow inside.
I would certainly recommend to friends for their toddlers making the transition from cot to bed. Our eldest also loves his sac, he has the lion one complete with tail and the pillow fits into the lion's mane. My eldest thinks this is great as its colourful. He is a sensory seeker and this has helped calm him at home when it has been too warm for him to sleep with his Lycra sheet. It has also been with us to hotels and he has slept soundly, he doesn't usually do that in hotels due to not being in his own surroundings or having the light pressure from a blanket. It's great that this sac is transportable in its own zip up bag so it's easier when away from home and it dries quickly after washing.
I would certainly recommend this bag also for older children who have sensory processing difficulties like my son especially when travelling. My son is a tall 5 year old and there is plenty of room for at least another 5 years for him in his Lion Snuggle Sac.
Well worth the money and the quality of them both is great.
George 2009
Baby World
I've been trying the grey star snuggle sac with my 5 year old boy who is on the Autistic spectrum, as it was suggested that this product could be good for him. He really loves it and has settled really well into sleeping with this sleeping bag. The material is very soft and tactile and he feels really comfortable with it, he also seems to really enjoy being zipped in to the bag, which offers him a more secure feel than a traditional duvet cover. He is sensory seeking and likes to be hugged tightly, or to have stronger sensory input so the sleeping bags seems to be working well with that. At the same time, the colour palette is quite muted and neutral so that it doesn't get him over excited at bed time.
I was glad to see that the sleeping sac washes and dries very well. We still have some bed time accidents so it's important to be that all bedding needs to wash well and be durable.
These sleeping bags are the size of a cot bed mattress, but we are using it on a single bed and it works well. I would say 5/6 years is the max to fit into the sleeping bag, but it would be great to see bigger sizes available too since I could see my son enjoying this sleeping bag into the future.
I would recommend the snuggle sac, it is well made, and feels lovely and soft. It would be great for toddlers transitioning out of baby sleeping bags or just for children who enjoy being secure in a sleeping bag like this for sensory reasons like my son.
rufaida
Baby World
My son Fergus absolutely loves his Toddler Snuggle Sac. He's approaching three years old and is tall for his age so we had been searching for an alternative to a Gro Bag but we found a pillow and duvet hadn't been working because he's such a wriggly sleeper.
What's great about the Snuggle Sac is that it's more like a traditional sleeping bag, with a zip up one side but it also has a pouch at the head end for a pillow to be put into, which gives a very "grown up" feel. It works so well because it makes sure he stays under the covers all night, even if he moves around, and it keeps his pillow with him too.
The Snuggle Sac is very well made and feels very durable. The fabric on the inside is lovely soft red cotton, while the outside is made from cosy fleece.
My son loves dogs so he was thrilled with the Dalmatian design, which makes it fun for him to use, it even has a tail which is adores!
I'm really pleased with it because it seems like the perfect product to help him transition from being in a Gro Bag in a cot, into a duvet in a toddler bed and I would highly recommend to other parents.
ebeccalouisegamble
Baby World
"Our Dalmatian snuggglesac arrived today and it is more beautiful and well made than I could have.imagined! Thank you. We are hoping this will help our 4 year old autistic boy sleep easier! He is certainly excited about it!!! Roll on bedtime!"
"Hi, my son slept the whole night, only waking once! This hasn't happened for years! We are hoping it wasn't a one off!!! Yes please do use my comments. I found you by looking online for sleep solutions and also a parent of a special needs child suggested you. If he continues to sleep well in his snuggle sac we will be saving up for another one! My 7 year old daughter now wants one for Christmas too!!"
Update! We are still loving our Snugglesacs. We bought a second one for my son – the lion, which we alternate with his original Dalmatian sac. Whilst not every night is perfect we can safely say after 5 months that he sleeps better and longer with his Snugglesac. We think he enjoys the secure feeling of being zipped into the bag and often says 'zip me up mummy' at bedtime. We have also created a 'sensory den' under his bed which has a beanbag and sensory toys and lights, he often takes his Snugglesac under there when he needs to chill out.
All we need now is for you to make a dinosaur sac – dinos are his special interest!!
"My 7 year old daughter was given a Harry Potter Snugglesac for Christmas, as she really liked her brothers, and she is very happy with it. She uses hers for sleepovers, watching TV on the sofa and general lounging! She recently had her first camp with the Beaver Scouts and was very nervous. She took her special Snugglesac with her and was much admired at bedtime!! Now they all want one, including the adult leaders!!"
"Thank you so much for the adorable sleeping bags! My niece and nephew were beyond excited when they opened them! Haven't slept in their beds since!"
Dear Snuggle Sac,
I would like to say thank you for the terrific Snuggle Sac! We were given our first one, purple dinosaur, when my eldest son was a tall two year old. Over 16 years all of my five of my children have enjoyed the cosy and cheerful experience of sleeping in it – this shows just how attractive and well-constructed the snuggle sac is. A classic piece of kit and a great investment for any family whether for use at home, travelling, or to help your child feel like home when away on night overs.
Henni Tremlett, Wales
My daughter was in hospital for a week. he day she was admitted her Snuggle Sac was all she wanted. My husband had to rush home and to get it! I ended up using my eldest daughters snuggle sac to sleep in overnight on the camp bed next to her too! Ha
Kathryn